Industry Knowledge Leader.
• We offer an alternative program for workers' compensation by allowing clients to
take advantage of our self-insured status.
• Our team has extensive experience working in the industry, with many having spent
time on the client side of the PEO relationship.
• Deep industry knowledge allows us to reduce costs associated with HR functions,
while helping companies overcome the challenges that accompany employee
management responsibilities.
• We have fully embraced the PEO model, recognizing that the future of employment
lies in the co-employment relationship.
• We offer wide variety of services to truly live up to our name, while reducing costs
associated with traditional HR functions.
Your Trusted Partner.
• Our financial stability has earned us BWC recognition as a proven alternative to
traditional BWC workers' compensation coverage and discount programs.
• We have a 98% client retention rate, which speaks to the consistent delivery of
high-quality service and satisfaction.
• We are the single source for client needs, allowing clients to add additional
services (beyond workers' comp and payroll) as desired.
• We share liability with clients, while allowing them to retain autonomy. We are
true stakeholders in the work we do.
• Clients are assigned a single point of contact, making communication more
personal, efficient and effective.
Delivering Bottom-line Results.
• Clients can expect an immediate 20-50% cost reduction by partnering with us.
• Clients are guaranteed improved cash flow by paying with their payroll cycle—not
two months upfront as required by the BWC.
• The money and time saved by partnering with OneSource allows clients to spend
the additional time and money on growing their business.
• Clients are free to focus on core competencies, allowing them to spend the
additional time and money on growing their business.
• Clients get a consistent predictability of rates when they partner with us—free from
expensive "surprises."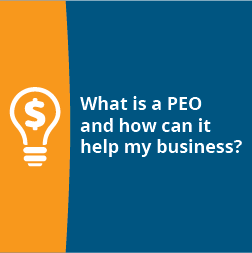 PEO – Professional Employer Organization
A PEO is not a temp firm, a staffing agency, a simple payroll service or placement agency. A PEO legally enters into a contractual relationship called "co-employment" with its clients. The PEO becomes the 'employer of record for taxes and benefits' and the client remains the 'worksite employer'.
The PEO is then responsible for:
Administration of payroll
Workers' compensation
Quality Employee Benefits
Employer Liability Management Services
Productivity Improvement Resources
There are two ways to reduce your current workers compensation premiums. You can either establish a group-experience rating or become self-insured with OneSource.
Employers may be eligible for group rating or a group retro program based on their past claims activity and the performance of other companies in their respective industries. All premiums will be determined by a company's specific claims activity and the risk associated with their industry.
The only exception to this system is the state's self-insured program. All self-insured employers must pass a stringent financial and processing review by the state and meet many requirements, including a minimum of 500 employees, 5 years of audited financials, posting a letter of credit, to name a few. All self-insured employers must still comply with all of the Ohio BWC regulations and Industrial Commission rules and guidelines.
Risk Management Services
Manage Self-insured workers' compensation pool
Process workers' compensation claims
Legitimate and fraudulent claims investigation
Management of on-going claims
Post accident drug testing
Attend industrial commission hearings
Enact or enforce return-to-work programs: light-duty work and modified duty programs
Negotiate settlements
Assist and advise how to reduce company's overall claims
Develop drug/alcohol testing policy and identify a Substance Abuse Professional (SAP)
Review medical records and allowed conditions
Work Safety Programs
Evaluation of current group rating program options
Drug free workplace discounts
Strong human resources practices have the potential to increase your company's productivity and profitability, but HR management has become a colossal task, demanding considerable resources in order to keep up with expansive government regulations. Legal and regulatory compliance has become overwhelming and time spent on administrative obligations is time spent away from growing your business.
The right documentation begins with compliance, which entails keeping up with the spiraling number of government regulations and how they affect your business.
You can delegate many of your responsibilities of being an employer to us and gain the support and the help you need to take care of your business and improve it from the inside out.
Safety Control Services
Incident reporting and investigation
Assist in the development of client safety manuals
Assist with regulatory audits, inspections, and appeals
Provide hazardous communication training
Personnel protective equipment education
Site safety inspections for job sites:
General vs. Standard specific
Surprise vs. Scheduled
1st Shift vs. 2nd Shift vs. 3rd Shift
Third-Party Inspection Reports
Substance Abuse Prevention
Did you know that one out of three companies pay tax-filing penalties each year. By outsourcing your payroll services OneSource can take responsibility for these filings and decrease your per check payroll costs. In addition, the more services you bundle the more the costs go down.
In addition, you may be able to take advantage of services typically only held by larger companies, such as:
Online access to payroll processing
Clock in and out from anywhere
24 hour access to payroll records
Offsite backup of all payroll records
Time clocks with palm or retinal readers
OneSource can help you to simplify , expand upon and improve how your payroll systems work for your company.
OneSource can provide your employees a quality benefits package or work with your existing agent to provide the most value possible through your existing relationships.
One Source offers guidance on a rich range of benefits:
Retirement Services
Medical
Dental
Vision
Life
Long and Short Term Disability
Long term care
Voluntary options
In addition to guidance for the employer regarding renewals and new legislation that may effect your business, we offer a cafeteria style listing of benefits that you may want to offer, but do not currently have in place. In addition to working with your current insurance agents, if you choose, your employees also have access to OneSource for answers to their benefits related questions. Employee benefit services include:
Employee Benefit Services
New employee setup
Update employee changes
Update employee benefit and deduction selections at open enrollment
Web page for control of all functions
Employees have a web page for their information
Payroll reports and processing may be done anywhere
All data may be exported to excel or other formats for accountants, reports, etc.
Administration and Support
New Hire enrollment
Open enrollment
Employee eligibility:
HR team will notify new hires of their eligibility status and send all necessary paperwork to them
Enrollment Forms will be sent to appropriate carriers
COBRA
Benefit team will work directly with TPA to ensure employees are aware of their COBRA rights
Benefit team will notify TPA when COBRA qualifying events occur
Invoice reconciliation/ remittance for all benefits
Update pay rate information
Update your company information, such as; address, phone number, contacts
Whether you need to hire a few key people, or staff multiple locations, OneSource has the recruiting and staffing services to meet your needs. We can help you find, hire, and manage your workforce. OneSource has the experience, expertise and resources to provide complete staffing solutions to companies of any size.
The OneSource recruiting and staffing program includes five phases that feature components customized to most effectively service your account:
Customer Analysis to understand who you are and how we can be your perfect staffing partner.
Sourcing to locate candidates through the local community, niche resources and on the Web.
Screening to identify the desired skills, experience and temperament critical to a successful placement.
Selection to make an offer and ensure the candidate is capable of meeting the job requirements.
Performance Monitoring to continually provide the highest level of service in the staffing industry.
Through this program, we reduce your attrition costs and decrease the time associated with the recruiting process by effectively sourcing and screening the new employee.
The cost of developing a properly equipped Human Resource Department can be draining to your bottom line. Therefore, many companies take the risks of doing without and going about "business as usual", not realizing all of the employer related liabilities. The inefficiencies due to the economy of scale within a small business are a constant problem that does not allow a company the opportunity to manage productivity and employee liabilities properly.
The employee life cycle from the first to the last day of work can involve many ups and downs if done improperly. OneSource helps employers properly handle the employee situations that arise in order to reduce the employer liability.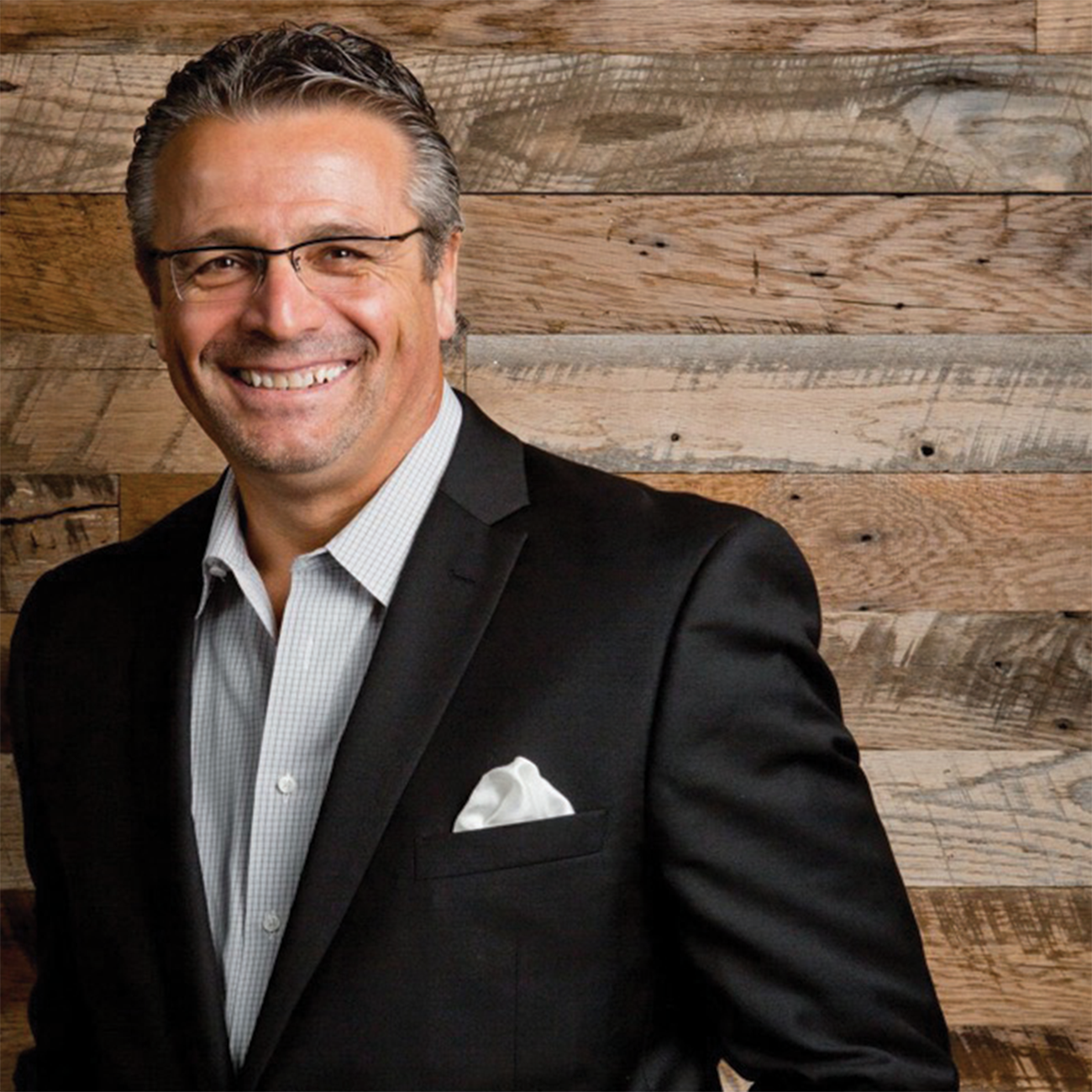 I'm confident in OneSource's ability

to manage our human resource needs.

They take a lot off my plate,

so I can focus on what is important

to me – my guests' plates.
– Tony Ricci, Tony's
Our Location
11935 Mason Montgomery Rd #200
Cincinnati, OH 45249
Phone: 513.683.0111
Fax: 513.683.085
Our Office
We are located at
11935 Mason Montgomery Rd #200 Cincinnati, OH 45249
You can reach us by phone at:
513.683.0111
or by fax:
513.683.0857
If you would like more information about our services pretaining to your business, please fill out the form below (including the AC-3 portion), and we will be in touch with you about what we can do for your business.